Leak Detection and Repairs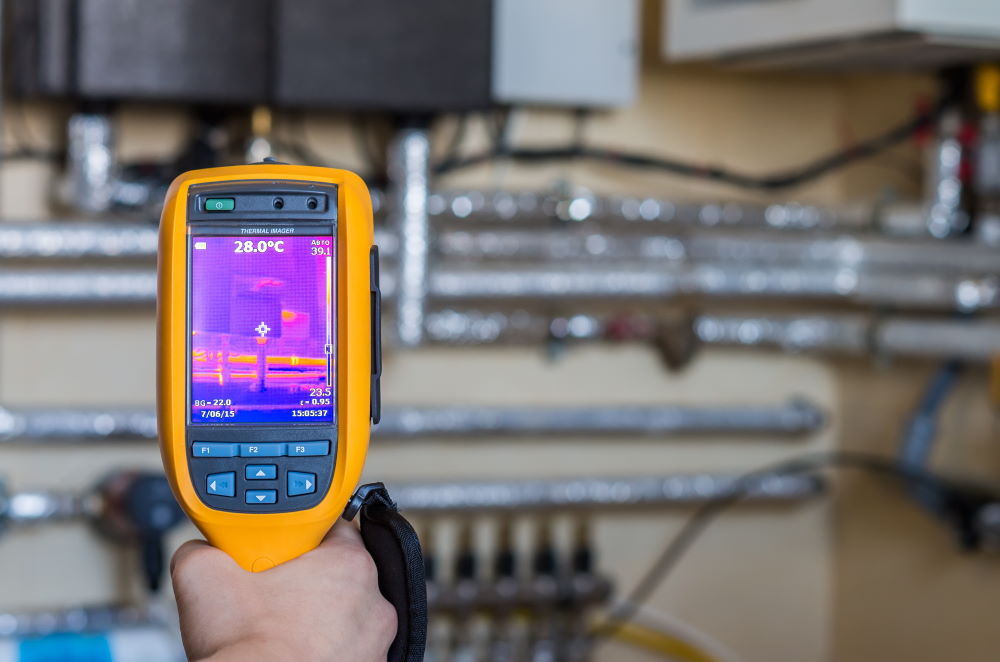 Have you noticed a higher water bill or foul smells and mold at the back of your cabinets or under your toilet basin? If so, you may have a plumbing leak! Let Gary's Plumbing, Inc. make a visit and determine the severity of your leak and make any necessary repairs in a timely and cost-effective manner. When you call the experts at Gary's Plumbing, Inc., you are putting our more than 33 years of experience to good use making your home or place of business as functional as possible.
---
Call for a FREE Quote
---
★★★★★
"Gary did a great job. He figured out the problem right away and was in and out within two hours. He was clean and very professional. He had all the parts in his truck, which saved a lot of time. I would highly recommend him to friends and family."
-Ali M.
Gary's Plumbing, Inc.'s Common Plumbing Leak Repairs
Gary's Plumbing, Inc. can identify and fix any leak you may have, but most people suffer from the same few leaks. Often if someone is experiencing a leak, it is caused by a malfunctioning or defective sink, bath, radiator, shower, toilet, or tap. When Gary's Plumbing, Inc. makes a visit to your property, we thoroughly check all of these places plus many others to find any and all causes of your leak. Once we have found the root of the issue, we make any necessary repairs, which may include replacing parts such as washers, pipes, or faucets, re-caulking or resealing, or replacing the whole toilet, shower, radiator, or sink. Gary's Plumbing, Inc. can detect any leak you may have and repair it so your place of business or home is back to its full potential as soon as possible without breaking the bank.
How You Can Find Water Leaks
If you suspect you might have a leak, you can take the following actions before calling Gary's Plumbing, Inc. to confirm the presence of a leak.
Check your water meter - You can do this by turning off all the water in your home, including taps, faucets, washing machines and showers or baths, then monitor your water meter. If you notice your water meter changing within a few minutes, you may have a fast-moving leak. If there is no change, leave the water off for two hours and check again. If after two hours there is a change, you may have a slow-moving leak.
Notice any mold or bad smells - If you notice any foul odors or mildew or mold deposits near a pipe or place with running water, that may be indicative of a leak.
Keep an eye on your water bill - If you notice your water bill has increased but your habits have not changed, that may be a signifying a leak. If you can not find an above-ground leak, this growth in your bill may be caused by an underground pipe leaking, which can be remedied by the professionals at Gary's Plumbing, Inc..
Run a test - If you believe your toilet basin is leaking, grab some food coloring and put it in the water in the basin. Wait about 10 minutes then check the toilet bowl. If there is any color in the water in your toilet bowl, that may show that you have a leak in your basin that allows water to flow into the bowl when unnecessary.
Think about the age of your property - If your home or place of business is more than 25 years of age it may be time to check the integrity of your pipes. An old or outdated plumbing system can cause leaks and even further damage which will end up costing you more money in the long run.
Why Chose Gary's Plumbing, Inc. for Your Leak Inspections and Repairs
Gary's Plumbing, Inc. has been helping members of your community detect and repair leaks since 1990 and are able to help you with any leaking you may have. We understand how difficult it can be to deal with unexpected expenses, and that is why we offer fair and affordable pricing. We determine our prices based on the number of leaks your property has, the location of said leaks, the cost of any replacement parts, the time our employees spend on your project, and any cosmetic repairs needed afterward. We want your home or business back to its optimal state as quickly as possible and that is why we also ensure your leak will be remedied as soon as possible. Call Gary's Plumbing, Inc. at (949) 779-6129 to get your leak repaired in a cost-effective and timely manner!